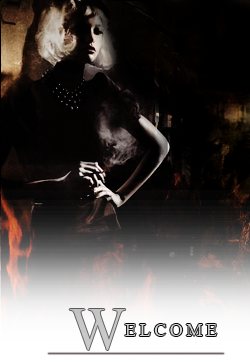 WELCOME TO THE TWILIGHT RPG
WE'RE AN ALTERNATE UNIVERSE
SITE, SET AFTER THE EVENTS OF
THE BOOK 'ECLIPSE'. WHAT DOES
THAT MEAN? THAT NOTHING IN
BREAKING DAWN HAPPENED ON
SITE. STAFF & MEMBERS WILL BE
HAPPY TO ANSWER QUESTIONS!
FEEL FREE TO ASK IN THE CBOX.

-- VAMPS STAFF.



The Twilight RPG -- :: :: opera house , :: Post Message




Topic Summary
Posted by Alexander Prague on Sept 15, 2011, 10:11pm




...IT CAN CHANGE YOU...


✭ _ _ _ _ _ _ _ _ _ _ _ _ ✭



Work for Alex has gone slow today. He has had clients that were in all types of shape. When he first started his shift he had a client that looked like he did not need any training. He told Alex that his doctor recommended that he take class at the fitness center to get back in shape after a horrific car wreck that almost claimed his life and injured most of his limbs. As the day progressed more people showed up for classes. He had a full schedule today and he would be lucky to make it out of there on time.He had to push his emotional state of mind onto the people that was more heavier than others. His last client was way over weight and he thought to himself" Boy do i have my work cut out for me "He started her off with running around the fitness gym a couple of times. Alexander shook his head after seeing this lady stop every five minutes to catch her breath" It will not do any good if you keep on stopping. keep on running without stopping"

After she finally got done running he had her sit on the weight bench and piuck up 5 pound barbells and pick them up from the floor and curl them up towards her face. He told her to do 10 of them on each arm.Alex also told her after each set you can take a breather but not a big one. Alex got on the treadmill while she did that. He did a incline hill run simulation.This workout class lasted about fifteen minutes and then Alex dismissed the client and told her" I will see you again in two days. I want you to run. Do not run long distances til you are used to running. Take a water bottle with you also to keep hydrated." Then the lady left and Alex went to the dressing room , showered and got dressed in his everyday clothes. He walked out of the dressing room and towards the receptionist's desk. He signed himself out and opened the doors. he walked outside and closing the doors behind him. He walked to the shint red corvette he owns. He opened the door and got in.

He put the keys in the ignition and started the engine up. He shited the gears into reverse and backed out of his personal parking space. He then shifted into drive. He decided that he was in the mood for music. He knew that there was a opera house nearby.He drove out of the parking lot and looked bothways before turning to the right. he passed cars that was going way past the speed limit. He glanced to the right and saw a variety of stores and all of them seemed busy. he finally found the opera house.He pulled into the parking lot, turned the car off after pulling into a parking space. he got out of the car and locked the doors. he walked into the opera house. he then walked to the ticket booth and bought a ticket and the attendant said it is just starting .He started walking trying to find the right place. he found it and walked in and sat in the back row.He could sense another vampire but he did not know where they were and who they were.




✭ _ _ _ _ _ _ _ _ _ _ _ _ ✭



OUTFIT:a Black muscle shirt with flames down the sides of it. He put on a pair of black pants and striped socks
NOTES:...
WORDCOUNT:566
LYRICS:...
TAGS:.Cambria Tyler, Jadiza Adler

Posted by cambria tyler on Sept 15, 2011, 11:09pm
Cambria sat in the Opera House, in a section that didn't really have many humans in it, waiting for the show to start. She was wearing a blue dress and matching shoes. She hadn't been around humans for a while, staying away from them because she didn't want to hurt them, so being in an Opera House was a bit strange to her. There was also the whole thing of that she hadn't actually ever been in an Opera House before. She'd written news articles, some of which had been about or had to do with music, but she hadn't necessarilly gone to the Opera. Now, though, she was here waiting for the show to start and hoping that nothing bad happened. Yes, she'd fed already but she wasn't sure what would hapen. She didn't know if there would be humans who would decide to show up late and come into the section she was in, sitting right near her. She hoped not. Cambria wanted to be normal, that was for sure. She didn't want to hurt anyone, though, and knew it was a very real possibility for her now.

As Cambria was waiting, she had thought she felt another vampire there in the Opera House. She looked around a little, not sure who it was or where they were. She didn't even know if whoever the vampire was had realized she was there or not yet. She wasn't going to get up though. That'd just look too weird. Also, she actually wanted to see the show and not run into problems. If she started walking around, looking for whatever other vampire was there, it'd just cause problems and she'd get a whole lot of weird looks. So, she decided that she'd just wait until later to see if she couldn't find the other vampire. Unless of course they found her first.

Cambria went and turned back to the stage, and started watching the Opera that was now being performed. She couldn't understand what was being said, but she liked the way the music was and how things were being sung. At one point, her mind wandered to the other vampire. She wondered who it was, what they looked like, if they were nice or not, and a bunch of other things too. She went and did her best to not think of that right then, though, and to focus on the Opera. That is why she came there afterall.
Posted by jadziaadler on Sept 15, 2011, 11:28pm
Jadzia sighed when she was just outside the Opera House. She wasn't totally sure why, but she'd decided she wanted to go and see an Opera. Maybe it was because she was curious what exactly an Opera was. She'd heard about them once or twice, when she was around people, but hadn't actually ever necessarilly asked what an Opera was. She'd just hoped she wouldn't run into any problems actually getting into the Opera. She was young, both in appearance and age, and she wasn't really sure if there was some kind of age you were supposed to be when you went to the Opera.

So, she'd gone and put on a green dress, one of the dresses she had, put on her only semi-fancy pair of flat shoes, and went and walked to the Opera. Now that she was there, though, and trying to get a ticket, she was getting her answer. What she'd hoped wouldn't happen was. The guy at the ticket booth wasn't only telling her that the Opera already started but was also asking her where her parents were. She sighed when that hapened, really not sure what to say and not wanting to go into detail about it. She doubted he'd believe her anyway. She knew she had to say something, though.

Jadzia pretty much told him that her parents weren't there with her and it was a long story. She also said that she knew she looked young, but she was curious about the Opera. After practically begging him to sell her a ticket, he agreed and after paying for the ticket, which took a good chunk of the only money she had, she went and walked into the Opera House.

Once inside, she went and found a seat at the back of the Opera House. She didn't want to disturb anybody or anything, just wanted to see the Opera. So, it's what she did. She just went and sat down and watched what was going on. As she watched, though, she really wondered what the heck was being said and what was going on. She wondered why the Opera was in some other kind of language, one which she definately didn't know. She also wondered if anybody would notice her coming in late and wonder why, as well as possibly think she was a little young to be there.
Posted by Alexander Prague on Sept 21, 2011, 5:45am
Mr Alexander Prague had been sitting there waiting for the show to start. He did not know what it was about opera that calmed him down but he knew it was not the music volume because that went back and forth.He saw a good amount of people come in and sit either in front of him or in back of him but never close to him. That was the way he wanted it. He was not too keen on being around humans even though he did not drink from humans anymore. He got up and walked back to the area where the ticket taker was at and ordered himself a pop. While he was there he saw someone that could barely be old enough to pass for a 18 year old trying to get into a showing. He was about to walk over there when the ticket person finally let them in. Alex kept a good ways between them but followed her into the showing. He sat about 3 rows behind the person.
Posted by jadziaadler on Sept 21, 2011, 11:17pm
Jadzia hadn't realized at first that someone had followed her. She'd just walked into the Opera House and sat down, then waited. She hadn't seen anyone follow her, really kind of glad about it. She hadn't wanted anymore trouble than she'd already run into. She hadn't meant any harm in coming here. She'd just wanted to see an Opera. Yes, it might have been a weird thing to do for someone as young as her, but she'd still decided to do it.

Now as she sat and watched what was going on for a while, she really kind of wondered if she was actually going to understand at least the story. She had no idea what was being said, but she hoped she'd at least understand something and not be bored. At one point, she thought she smelt a vampire somewhere around her and did her best to casually look around. She thought the smell was coming from somewhere behind her and that's where she looked.
Posted by cambria tyler on Sept 23, 2011, 10:26pm
Cambria sat and did her best to watch the Opera without there being any problems. For a while it worked, her still not having anyone really near her. She just sat back and listened to the music from the Opera and watched the performers on stage. She actually felt somewhat normal, somewhat relaxed. It was a feeling she hadn't had since she was bitten and changed into what she was now. She actually liked feeling normal, even if it was for a little while.

At one point, though, she felt the feeling of being normal starting to leave. She didn't know why until she smelled some other humans that had showed up late to the Opera sit around her. She looked over and realized just how close they were to her. She didn't like it, not wanting to run into any problems. At the same time, she didn't want to leave and have people wonder why she suddenly just stood up to leave the Opera. So, she did her best to just ignore the additional humans in her area. It was difficult, really difficult, and she really hoped she could. At one point, though, she found she just couldn't and found herself suddenly getting up and leaving the section she was in, doing her best not to make it too obvious, and started to head out to the main lobby.
Posted by Alexander Prague on Oct 11, 2011, 5:33pm
Alexander had stayed where he was sitting and kept an eye on this somewhat young hybrid that was a couple of rows in front of him. He saw her turn around and look around so Alex calmly turned his head too and scoped the rest of the opera house but still was watching the young lady. There had been some onlookers file into the opera house. They seemed suspicious so Alex got up and interrupted them asking them to sit down . He did not realize it but he was standing right next to the hybrid. He looked down and said" I am sorry miss if these kids were being rowdy. I know that you were trying to watch the show. " Then Alex sat a few seats behind her anmd smiled at his actions and hoped that it would get her attention.
Posted by jadziaadler on Oct 18, 2011, 11:09pm
Jadzia had been attempting to watch the show, hadn't looked around for all that long. The commotion that was hapening near her, that hadn't lasted for very long but was there, was a lot more interesting to her. She could at least understand what was going on. On the stage, she didn't know what was going on. She was starting to regret deciding to come there.

When she heard someone talking to her, she looked over and listened to what he was saying. She didn't say anything at first, though, or get up. She just stayed where she was. After trying to watch the show for a little bit longer, and giving up, she stood up and walked to where the man was and sat next to him. She smiled a little at him and said, "Yeah, I was trying to watch the show. It's ok, though. I don't understand what's going on anyway."

Posted by cambria tyler on Dec 29, 2011, 12:00am
Cambria had thought she'd make her way out of the room she was in without much problem. The thing is, though, that as she walked she kept smeling humans around her. It also had taken her a little while to just get out the row she was in so she could move away from people. There were so many humans, though. They seemed like they were everywhere, whether they were or not. It just made things that much harder for Cambria. She really didn't want to hurt anybody, though, so she did her best to keep moving towards the main lobby.

At one point, she stopped moving. She smelled the other vampire close by but also smelled something else too. She wasn't sure what it was, it was something she'd never smelled before, but she knew one thing. She wanted to find out. Since she did, she did her best to hold back her thirst for blood and went and moved a bit closer to the vampire and whoever it was he was talking to.
Posted by Alexander Prague on Jan 28, 2012, 6:15pm
Alex was walking back to his seat after helping the female out and he smiled as he was helpful in the way to have a quiet night at the opera. Then he saw the female he had helped come towards him and speak to him.Alex said" Yeah I do not understand it at all also. I just came because it was a place that was quiet for a long period of time. I had just came from work.I work at a fitness center."Alex turned his head and saw the look in her eyes and said" You could have taken those kids out no problem. Were you just trying to attempt to blend in and respect the quietness around here.I will be right back"

Alexgot up and walked towards the main lobby , looked around and was curious . He knew that he had smelled another vampire and it was really close. He shook his head and walked towards the doors of the other showings. He got fed up doing it and walked back to where he had been sitting.Alex spoke up" For some reason I thought another being that is like us was nearby. So shall we sit and watch the show?"
Posted by cambria tyler on Mar 19, 2012, 11:34pm
Cambria had stopped walking at one point, and had noticed that someone had gotten up and had started walking around, looking like he was looking for something or someone. It made her wonder if he was looking for her. Was he the vampire? Could he tell she was there too? At one point, she thought she'd heard something he was saying to someone near him. It sounded just like what she'd thought, that he was looking for her. It had to be the only explanation. She knew she hadn't smelled any other vampires there except him, so he must've smelled her and wondered where she was.

She ended up moving even closer, and when she was close enough, after he'd sat back down of course, she tapped him on the shoulder and said, in a whisper, "I'm sorry, but I think you're looking for me." She then sat and waited to hear what he had to say. Cambria also realized that the other smell she'd gotten, the one that was strange to her, was coming from the girl sitting near the vampire. She kind of wanted to ask the girl why she smelled different, but she didn't right then.
Posted by jadziaadler on Mar 19, 2012, 11:46pm
Jadzia wasn't really sure exactly how to answer the guy. Before she had a chance to, though, he got up and started walking around. She was wondering where he was going or what he was looking for. When he came back, she noddedher head as she heard what he said to her. "Yeah, sure," she said. She was silent for a little bit before she said, whispering, "Do you mean you thought there was another vampire here or another hybrid? I only really smelled one vampire."

Not too long after she'd said that, she heard someone talking to him and turned to see who it was. That's when she realized he wasn't the only other vampire there. She wondered why the other vampire was there, and hoped she was nice because she really didn't want her to go and start feeding on people. She also wondered how the guy she was talking to would react when he realized the other vampire, if it was that, that he was looking for, was right behing him. She kind of wondered how long she'd been sitting back there.
Posted by Alexander Prague on Jun 21, 2012, 6:24pm
Alex had wandered around the opera house trying to find the vampire that the foreign scent belonged to. He finally gave up and wandered back to his seat and about five to ten minutes after he got back he started to whisper to the hybrid that was sitting in front of and said" I believe there is another being like me or like you around us." Just as he said that he heard someone whisper to him that she was certain she was the one that he was looking for. Alex turned around and the scent hit his nose like a strong gust of wind.

Alex said" I had wondered if thwere had been someone like me that was around. Are you enjoying the show?"

Listed At
Static Affiliates





Scrolling Affiliates